We have been working on this project for about one year now and we can make a first demonstration of our Ultra Wideband product named: The S3 Board.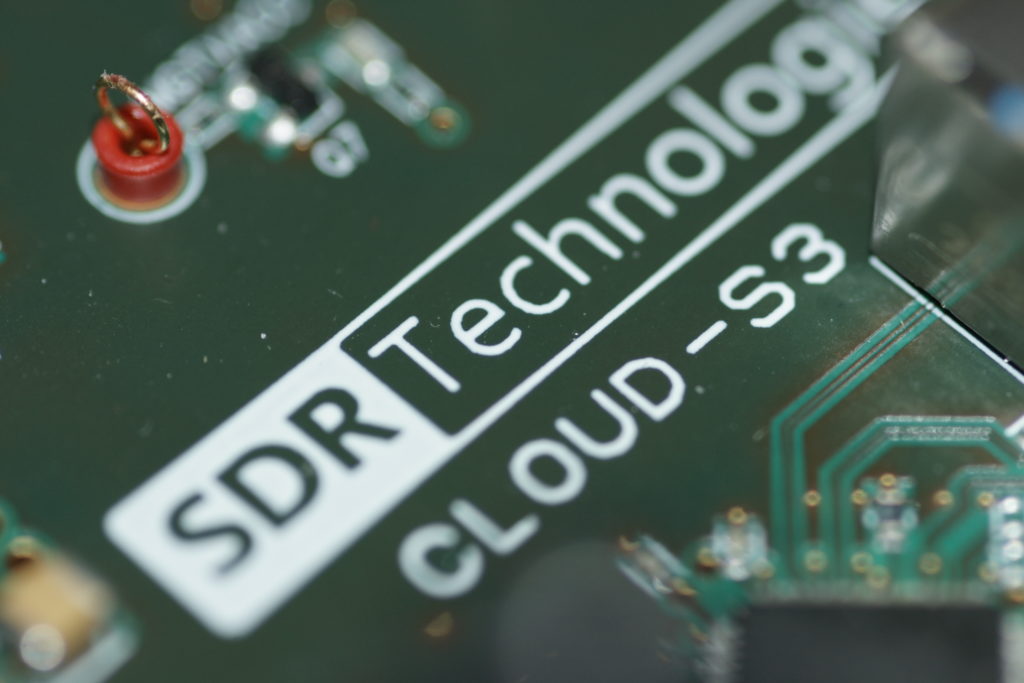 This system is based on a Teledyne AQ600 and allows for fast site survey and spectrum monitoring as we will show you later in this post, but first some basic specifications.
The ADC runs at 6.4 Giga samples per second (SPS) for a 12bit output. The S3 board makes bulk capture of 1M sample at more than 100Hz, making a good compromise between speed and data volume to process. The main interface is a USB3.0 link allowing to retrieve the time domain samples. Another USB2.0 connection is also available, acting as a serial port for custom control and also direct IO to the FPGA allowing for precise timing of the capture.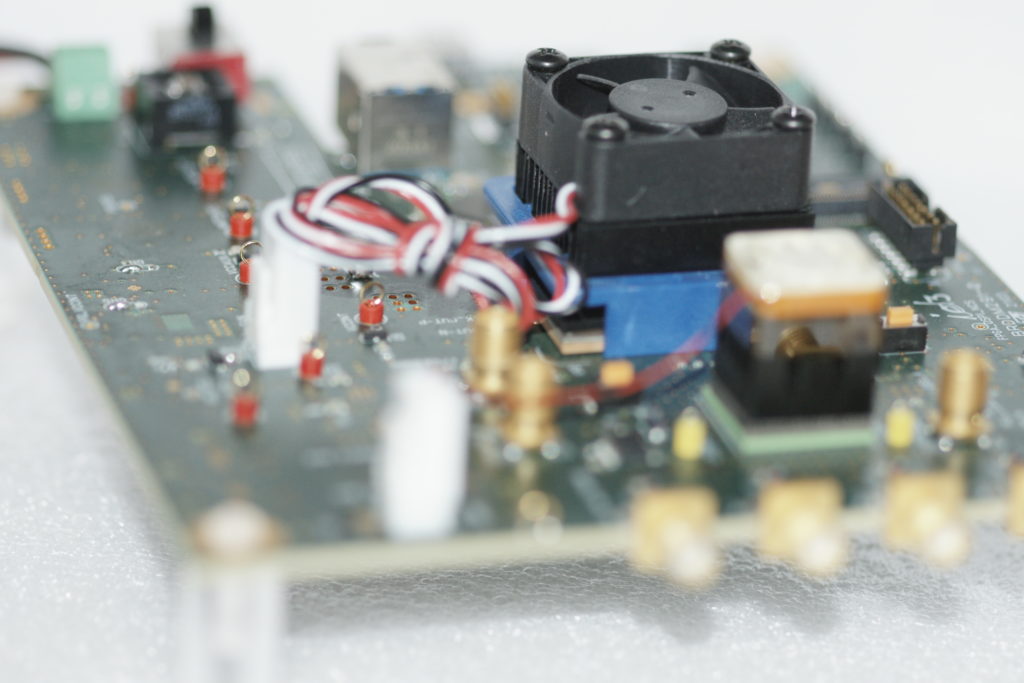 This acquisition system is already integrated in our SDR Virtual Machine API and data capture can be programmed with only a few lines of code for direct processing or storage !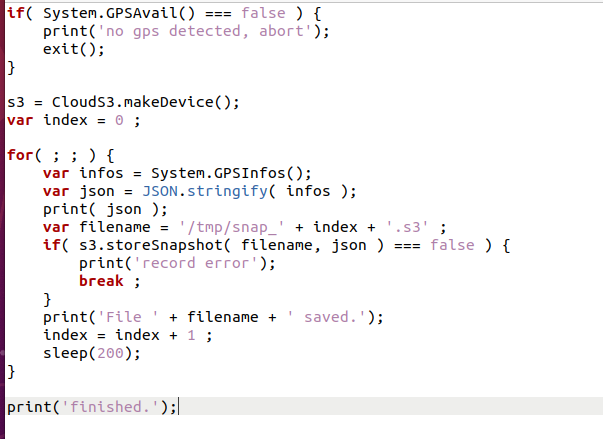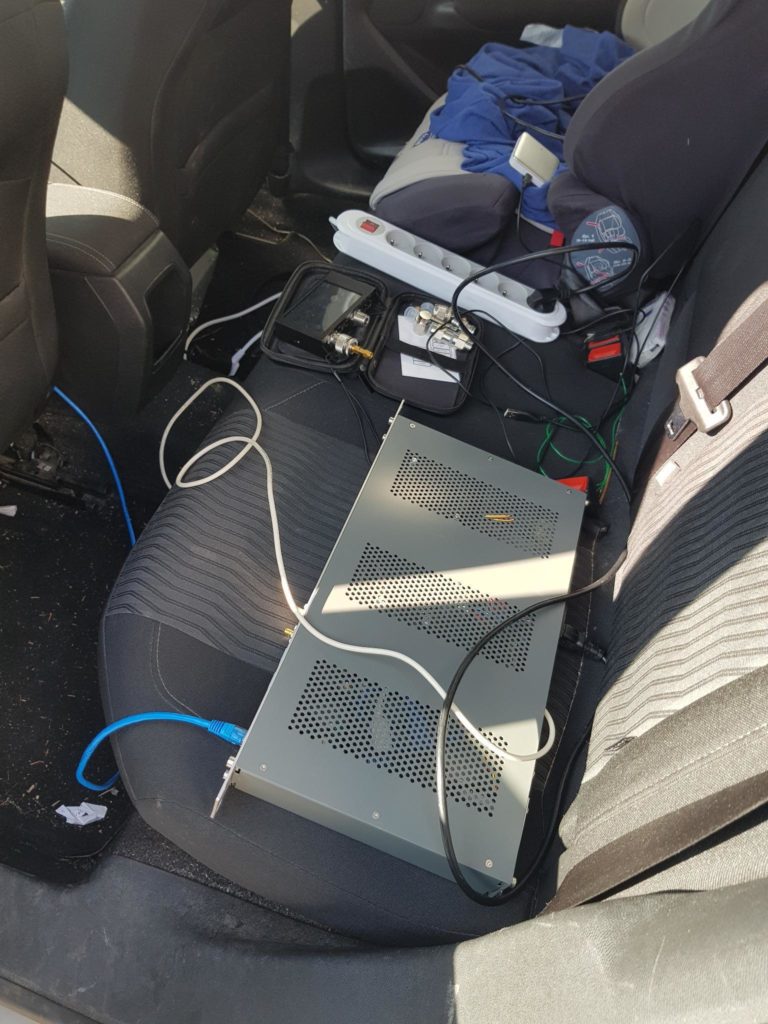 All of this brings you to our first exciting test, we decided to take a tour around our office in the city of Rambouillet with nothing more than an old rooftop mounted CB antenna (cut to a random length) and a setup installed in the backseat. All the system was powered by the car battery and a Jetson TX2 ran the SDR VM and the sampled IQ data was stored with its GPS Coordinate on a M2 SSD.
The setup as shown here is drawing about 30W.
Did we get any interesting data ? In fact more than we expected initially with such a quick and dirty setup, this quick tour allowed us to make a an interesting survey of the spectrum city wise !
We can clearly see where the mobile phone downlink is good, where there are activities on mobile phone uplink, we can also detect jammer and problems in propagation.
We made a short YouTube video with high quality Special FX to recreate a VR travel through the city ! (spoiler: no we do radio not video so this one is interesting but not the last Cameron movie)
Why should you be interested by the S3 ?
If you do Wideband Spectrum monitoring like regulators or operators, you should take a look at our product.
If you do Access Control our product can easily detect forbidden communication in a room or an access door.
If you use Compressive Sensing, S3 can certainly fit your need.
If you simply love radio we have a lot of other products … just give us a call !
For more information on the Cloud-S3 system, visit the S3 Product Page